May 31, 2022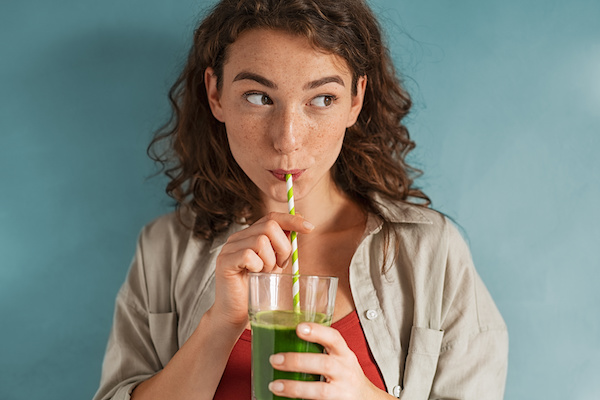 Sleep apnea is a common disorder that occurs when the airway becomes repeatedly blocked while you rest causing pauses in breath. People with sleep apnea may stop breathing hundreds of times a night. It is a serious condition that requires professional treatment – but there are also some things you can do to help reduce the severity, including avoiding certain foods that worsen it. Keep reading to find out what they are and what you can eat instead to promote more restful sleep. 
Got Sleep Apnea? Here's What to Avoid Eating
What you eat plays a huge role in your overall health, and that includes affecting the quality of your sleep. Some of the foods to watch out for if you have sleep apnea are:
Fatty Meats: Consuming a lot of fatty meats — like bacon, sausage, and dark poultry meat — increases inflammation throughout your body, which in turn elevates your risk of a number of health conditions, including sleep apnea.
Junk Food: Eating too many chips, sweets, and fried foods leads to weight gain – and being overweight or obese is the leading cause of sleep apnea.  
Bananas: While they are overall nutritious, bananas increase the mucus production in your oral cavity – which is bad news if you have sleep apnea, as this can block the airway. 
Full-Fat Dairy: Similar to bananas, fatty dairy foods also spur mucus production. Dairy products are also often full of hidden sugars that can increase your risk of weight gain, the leading cause of sleep apnea.
Foods That Promote Good Sleep
The good news is that you can still eat a number of delicious and nutritious foods – and aside from just not doing any damage, many of these items actually help you get better sleep. They include:
Cherries: Aside from being super tasty, cherries also actually contain melatonin, the hormone that the brain produces to help you fall asleep. 
Salmon: This delicious fish is chock full of omega-3 fatty acids, which help the body naturally produce melatonin. Other options with omega-3s include tuna and shrimp. 
Turkey: Turkey contains tryptophan, which is why, for many, Thanksgiving is synonymous with an afternoon nap. Other foods that contain this sleep-inducing amino acid include chicken, beans, and nuts. 
With just a few tweaks, you can reduce the effects of sleep apnea and improve the quality of your nightly rest. But don't forget to talk to your doctor about professional treatment as well! 
Meet the Dentist
Dr. Bernard L. Greenbaum has been a trusted dentist in Bethesda for more than 25 years. Passionate about helping patients get the great sleep they deserve, Dr. Greenbaum is also a diplomate of the American Board of Dental Sleep Medicine and offers a variety of treatments for sleep apnea. If you are struggling to sleep soundly at night, it's time to have a conversation about what may be going on. Give Dr. Greenbaum's office a call at (301) 530-3600. 
Comments Off on Foods That Worsen Sleep Apnea – And What to Eat Instead
No Comments
No comments yet.
RSS feed for comments on this post.
Sorry, the comment form is closed at this time.