Meet Bethesda, MD's Sleep Apnea Dentist
Bernard L. Greenbaum, DDS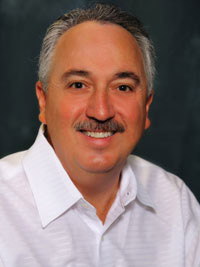 Dr. Greenbaum graduated from Georgetown University School of Dentistry and has been practicing dentistry in Bethesda for over 25 years. Committed to continuing education, Dr. Greenbaum has studied with some of the nation's leading dentists at the LVI for Advanced Dental Studies. In 1992, he earned his fellowship with the Academy of General Dentistry, one of the most prestigious awards available in modern dentistry.
In addition to full-service general and cosmetic dentistry, Dr. Greenbaum offers sleep apnea and snoring treatment with SomnoDent, TAP and many other appliances. He is a diplomate of the American Board of Dental Sleep Medicine, and he regularly attends sleep apnea meetings and teaches local dentists, physicians, respiratory therapists, and sleep technicians about sleep apnea therapies.
Dr. Greenbaum is devoted to helping improve quality of life through dentistry. Snoring and sleep apnea therapy is just one of the ways we provide patients with comprehensive care and healthy, happy smiles.