January 31, 2023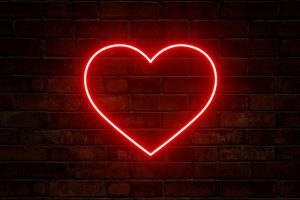 Does your partner suffer from obstructive sleep apnea (OSA)? It's a common disorder that causes breathing to stop repeatedly throughout the night. One of the hallmark symptoms is chronic snoring, which can keep you from getting much-needed sleep as well. Fortunately, continuous airway pressure (CPAP) therapy is a minimally invasive and effective treatment for the disorder. If your partner uses or could benefit from CPAP therapy, there are gift ideas that would be a perfect addition to their life. Read on to learn from a sleep apnea dentist how you both can get a good night's sleep on Valentine's Day and beyond!
Travel CPAP Machine
If your partner travels often, they may benefit from a CPAP machine while in flight. A travel CPAP machine can certainly come in handy when they're bouncing from airport to airport. The miniature device delivers the same therapy as a home unit, except it's portable and lightweight.
CPAP Pillow
CPAP machines can make it difficult to sleep with a pillow because they usually require that a mask be worn throughout the night. Your partner may not rest comfortably if they're a side sleeper because their mask doesn't fit properly. Their exhale ports might also be blowing into fluffed-up pillows or even your face. Luckily, that's where CPAP pillows come in to save the day. They're built with cutouts on the sides to allow for headgear and different types of masks.
CPAP Tubing Sleeve
The latest CPAP machines usually come with heated tubing, which helps address concerns about rainout (excess moisture collections inside the tubing that pool into the mask). However, the older machines often don't come with this. If your partner has an older model, you should think about getting a decorative sleeve that can insulate their tubing, so they experience less rainout.
CPAP Sanitizer
The good news is that most CPAP machine parts are easy to clean and maintain. However, some people may have compromised immune systems or experience frequent head colds or infections during the winter months. A sanitizing machine is an excellent gift idea for cold-and-flu season. Not only does it clean the machine, but the ozone sanitizes it as well.
Help Them Get an Upgrade
It's important to consider that patients who have used the CPAP and discontinued treatment are said to be CPAP intolerant. Oral appliance therapy is an effective alternative to CPAP. Instead of a noisy respirator and a facial mask, the patient just wears an appliance during sleep.
It's worth considering an oral appliance if your partner has been diagnosed with mild or moderate sleep apnea, undergone surgery without finding relief, finds the CPAP device intolerable, snores loudly every night, or frequently travels and needs a more portable option. To get started, they simply need to schedule an appointment with a sleep dentist to learn about their oral appliance options.
You and your partner don't have to live without a good night's sleep forever. By gifting them one of the CPAP items listed above or perhaps an appointment regarding an oral appliance, you can both enjoy a restful night this Valentine's Day and in the years to follow!
About the Author
Dr. Bernard Greenbaum earned his dental doctorate from Georgetown University and has been working for the smiles of Bethesda for more than 25 years. In addition to full-service general and cosmetic dentistry, he is a Diplomate of the American Board of Dental Sleep Medicine. If you or a loved one need help to sleep through the night on Valentine's Day and beyond, he offers CPAP therapy, oral appliance therapy, or combined treatment. You can schedule an appointment on his website or call (301) 530-0552.
Comments Off on Gift Your Partner a Good Night's Sleep for Valentine's Day!
No Comments
No comments yet.
RSS feed for comments on this post.
Sorry, the comment form is closed at this time.